FKA TWIGS LOVES IDAN BODY OIL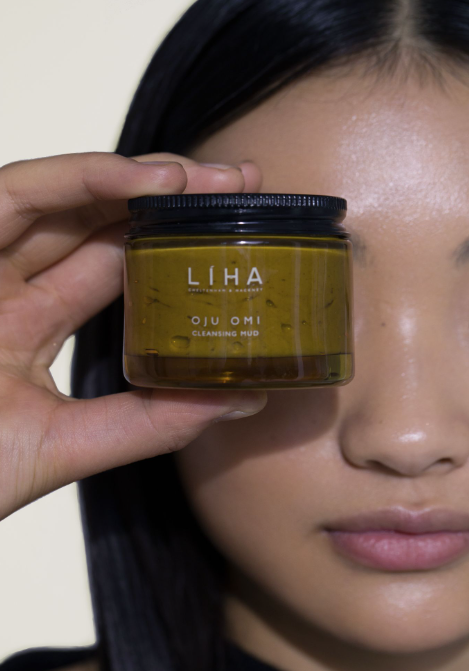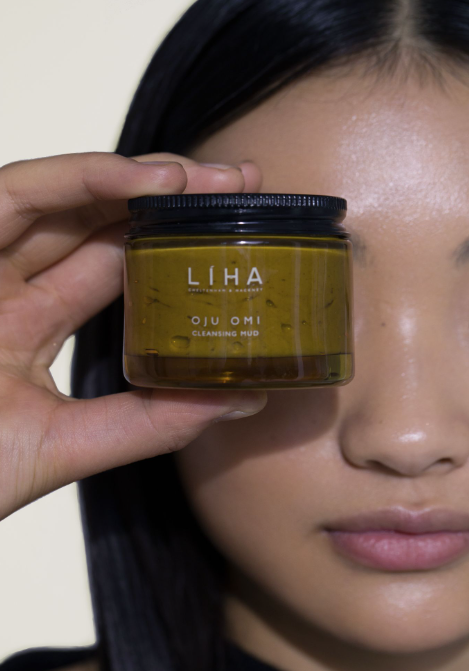 MULTIPURPOSE, UNISEX, VEGAN
Combining traditional African beauty secrets with a wealth of English aromatherapy, hedgerow medicine and natural skincare knowledge, our brand intends to shift beauty culture. 
We wanted to bring the minimal concept of Buy Less, Buy Well into the skincare space so we made sure that each one of our creations can replace between 5-8 products in your bathroom cabinet, reducing waste and simplifying life. 
LEARN MORE
Let customers speak for us
Just DELICIOUS!! Best smelling candle in the world ever!!!
I'm OBSESSED with the Idan oil and this smells EXACTLY the same and now my room smells like heaven 💗💗💗💗💗
Idan Tuberose candle
I've been a fan of LIHA for a while now and even gifted my closest friends the Queen Idia candle, so when the Idan Tuberose candle launched I knew it would be EVERYTHING. I love the feeling it invokes when I light it in the evening. It's the perfect partner for prayer or affirmation time. I'd also take it on holiday to make my room feel like mine. My favourite scent alongside the Queen Idaia candle!
A glorious smell.
This Idan candle is just perfect. The smell is just glorious and makes a lovely atmosphere in the room. I am so glad I bought it. Thank you Liha.
Amazing
This candle smelt and looked incredible. Thank you.
Poor service
I have given you 1 Star will it appear online I do not trust your company
Beautiful product
The smell was amazing and the list of ingredients. I have never used a solid product before but this is a real treat. It has become a firm favourite.
Luxury and magic! ✨
I am in love with the products in in the SelfCare Set! The luxurious IDAN body oil and the beautiful Queen Idia candle. The scent for both is absolutely intoxicating and pure magic.
I found out about the brand while listening to the magnificent FKA Twigs and I will not be on auto replenish for the oil. The smell is strong yet subtle. It has immediate presence but it also lingers for a while. I am using it on my body but also on my hair as a hair mask on the days that I want to just do my Freida braids and look put together and smell sensual. Thank you for making this magic! Wish you were at Credo Beauty or had a flagship in New York City so that I can just go and grab it and gift it on demand! Thank you Abi and Liha for a most wonderful gift to my Self and my soul!
Wonderful product
Rather magical the way it melts & I love the authenticity of the scent. Really captures the esscence of Tuberose, without being cloying.
Excellent!
This product is soft and makes the skin supple and glowing.
10/10!!!
I have tried the ivory Shea Butter before and loved it so much I brought the Luxury Layers Set and I was kindly sent the Mini Gold Shea Butter as a free gift for spending over £55.00. I will definitely purchase the Gold Shea Butter on my next order, it's so smooth and almost like a creamy texture. I recently went on holiday and took this Mini Gold Shea butter on the plane with me because I always get really bad dry skin and lips when flying, it's the PERFECT travel product. And as a plus, my husband had an eczema breakout due to the sun on our holiday, this Mini Gold Shea butter allowed him to still enjoy his holiday! We applied the product to the area before bed and the next morning there was already such a massive improvement. Would highly recommend this product.
A wonderful fragrant oil
This oil soaks into my skin quickly, leaving it soft and sweet smelling. It's the best oil I have come across, and I think it will help my dry skin through the winter.
Beaut ✨
I'm recently trying to change to more natural products. Gold Raw Shea Butter from LIHA is very nourishing. I must say the smell was a bit strong to begin with but after a few uses I'm so use to it. I also want to try the other products thank you 🙏
Devine fragrance
Love this Idan oil. The fragrance is so devine it makes me feel almost anointed every day.
Skin feels gorgeous
I swim a lot but skin feels very soft after using this. Lovely
Good stuff%21
I've never used Shea butter like this%21 I used it on my elbows which are prone to eczema%2C and I have not had any flare ups%21 Smells earthy too. Will be buying more from this brand.