Gentle exfoliating cleanse and moisturise duo set
Regular price
$74.00 USD
Sale price
$64.00 USD
Unit price
per
Sale
Sold out
Free UK delivery over £40.00 | 60 Days returns
Product description
For a refreshing body cleanse and post-shower routine, enjoy two of our favourite morning essentials:
Take a shower with our multipurpose, exfoliating Osé Gidi black soap and enjoy its uplifting 100% natural fragrances of English Rose, Bergamot, Benzoin, and Palmarosa. We worked on the formula for a year to ensure the skin does not feel dried out and tight. Shea butter and Olive oils will leave you silky smooth.
Layer Idan oil onto damp skin for a unique fragrance combination that will put a spring in your step no matter what the season.

100% Natural and organic ingredients.
Ingredients
Ose Gidi Soap:
Sodium Shea Butterate, Sodium Cocoate, Sodium Olivate, Aqua, Glycerin, Molasses Extract, Cymbopogon martini Oil, Citrus aurantium bergamia Fruit Oil, Styrax benzoin, Moringa Oleifera Leaf Benzyl Alcohol*, Benzyl Benzoate*, Geraniol*, Limonelle*, Linalool*
Idan Oil:
Cocos Nucifera (Coconut) Oil, Flower Parfum (Fragrance), Polianthes Tuberosa (Tuberose) Flower, *Benzyl Benzoate, *Linalool, *Cinnamal, *Benzyl Alcohol. *Naturally occurring in the fragrance.
How to use
Ose Gidi Soap:
Suitable for daily use on body, twice weekly as a facial exfoliant.
Liha's Tip:

Team the soap with the Idan oil in the morning for a super refreshing and calming start to the day. Make your shower a little manifestation station by washing with soap all over and imagining all negative emotions disappearing down the drain with the water. Emerge feeling cleansed, burn some incense (or our candle) and give yourself a massage all over with Idan oil after air drying. Repeat positive manifestations or journal to get your day started right!
Idan Oil:
This natural product will solidify in cooler temperatures. Opt out of being busy for a while whilst you wait for it to melt.

Place under warm/hot running water or in your shower until it returns to liquid. 
After bathing or showering apply to damp skin, massaging all over the body to leave a glowing silky finish.

We love to use this for absolutely everything from leave-in hair conditioner to body oil, or if we are feeling really indulgent, slathering it head to toe before bed and rinsing off in the morning for truly silky fragranced skin. Some customers have even been known to decant it and use as a solid perfume. Let us know what new uses you discover.
Shipping & Returns
Processing Time
Please 1-2 working days to prepare & ship your order.
Transit Time
US Shipping: 5-7 working days
UK Shipping: 2-3 working days
EU Shipping :3-7 working days
Rest of the World: 5-14 working days
*All international customers are responsible for all customs and duty fees that are incurred during transit*
Processing + transit time excluding weekends and public holidays.
Refunds & Exchange
We are happy to accept returns and offer exchanges, credit note or refunds on any product you are not completely satisfied with, simply return the unused/unopened product in its original packaging within 60 days of receipt. Please return the item/s using the returns label that comes with your order.

Unfortunately, we cannot bear the cost of shipping the returned item.
Please email: info@lihabeauty.co.uk if you have any issues or inquiries
View full details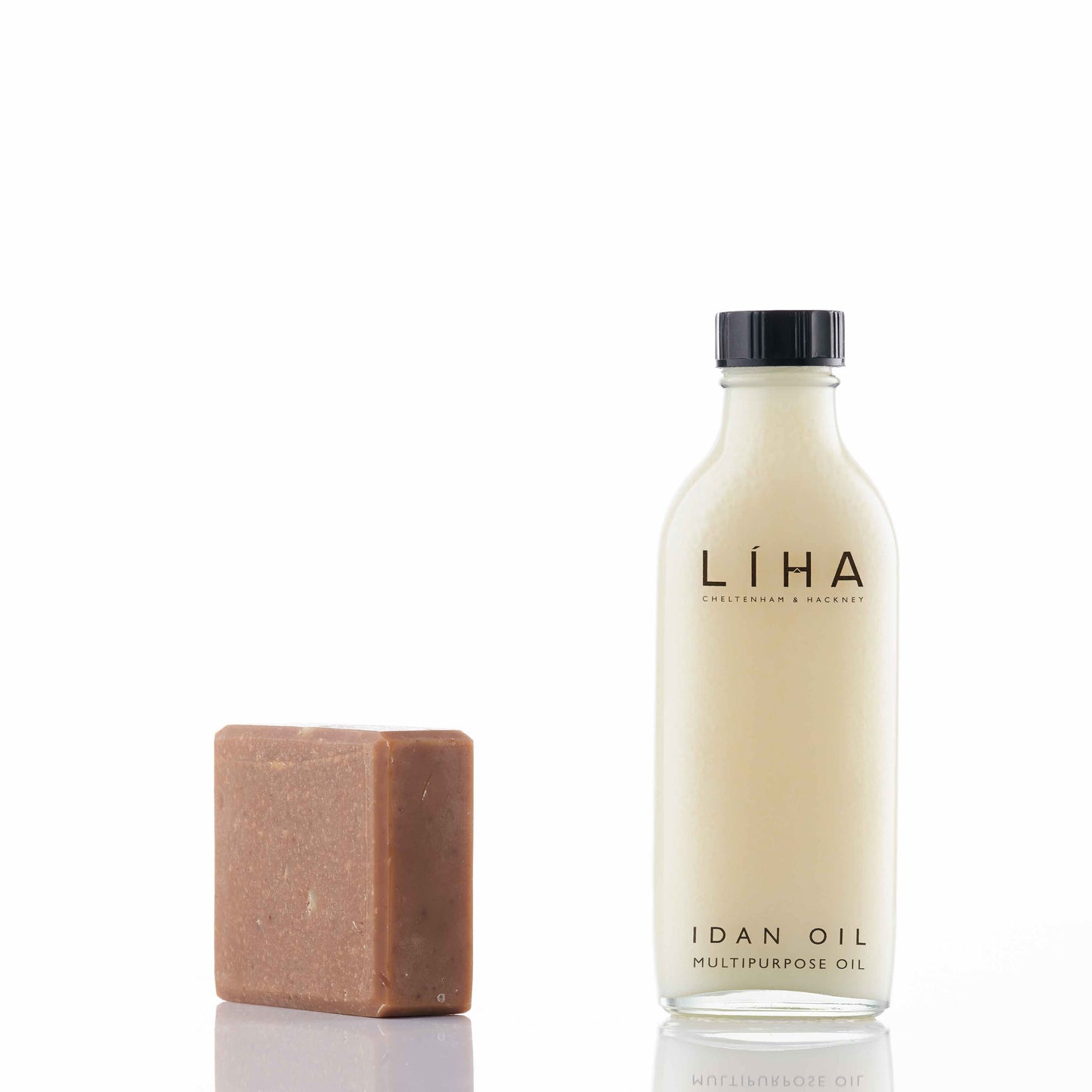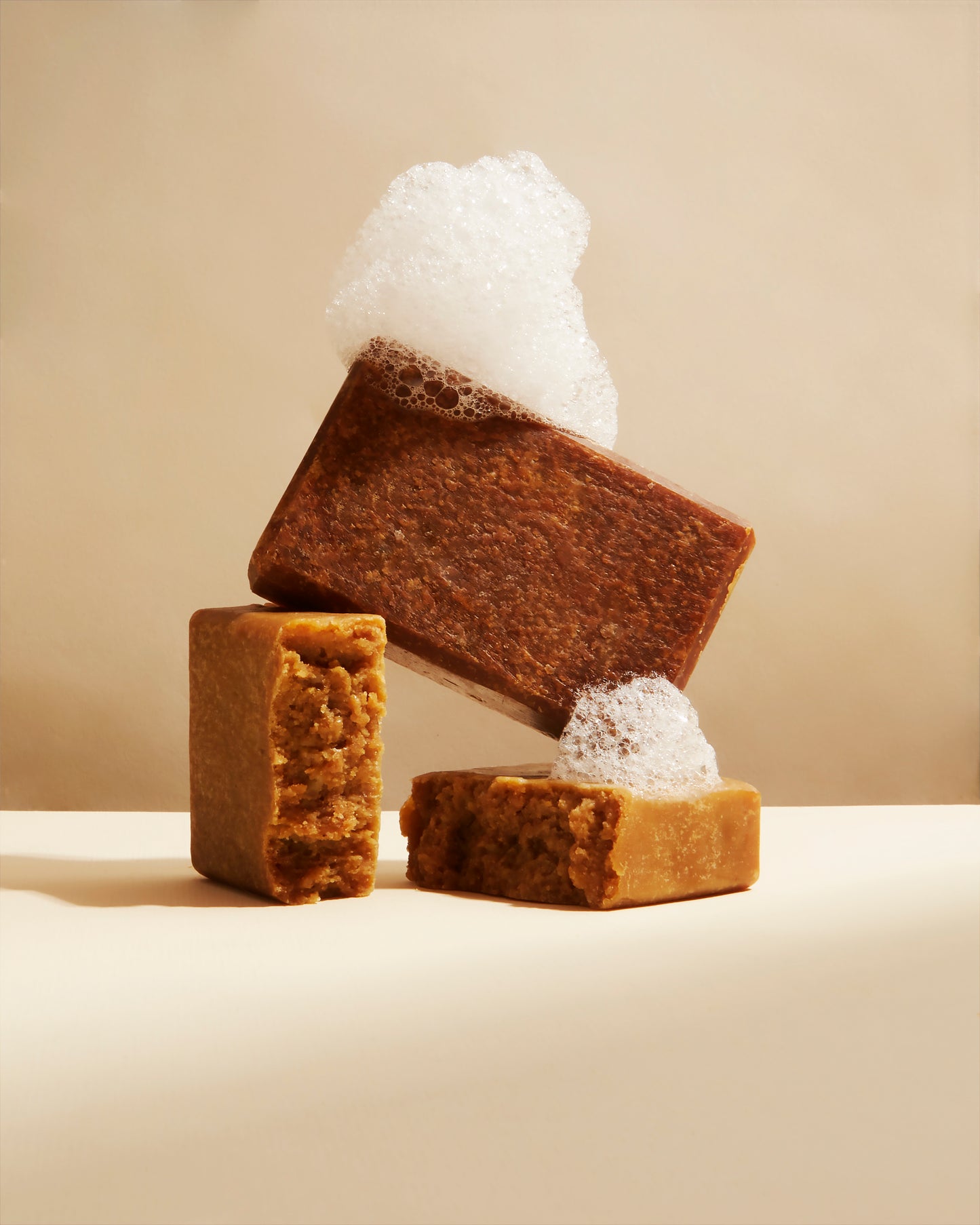 FAQ
Can I use raw Shea butter on my face?
Shea butter is great for hydrating most of your skin and is low on the comedogenic scale. However, raw  Shea butter is very thick and rich, and can make some people break out but everyone is different and we have customers who use it on their face with no issues. We, therefore, advice you to patch test for yourself to see if it suits your skin. Personally, I use it on dry patches of my face especially in winter or as a 10 minute face mask.
So,if you need a hit of hydration on your face, leave the Shea butter on for about 10mins and then use a warm flannel or micellar water to gently wipe away.
Soap tends to dry out my skin, is Ose Gidi drying?
No! The reason it is called Ose Gidi is because our blood sweat and tears went into the formulation. It took us over a year to get it to the point where it wasn't drying. We added some beautiful oils to the traditional Nigerian recipe to add much needed moisture.
Can I use it on my hair?
Yes! All our products are multi purpose and many people love to use our soap as a solid shampoo.
Is Ose Gidi good for Acne?
Many customers have reported a marked improvement in their acne and scarring after using Ose Gidi.
Why is my Idan oil solid?
Our Idan oil is made from high grade coconut, so anything natural will change texture depending on the temperature. So in hotter climates (above 28 degrees Celsius) the oil will stay liquid but once the temperature starts to cool it will start to solidify – this does not affect the integrity of the product -it's just what natural products do. It can melt and reform over again and not lose potency.
What is the best way to get it out of the bottle?
Place under warm/hot running water or at the bottom of your shower/bath until some of it to liquid. You only need a small amount of liquid that can be applied everywhere - body, hair, hands, and feet.
How do I add Idan oil to my routine?
Use as a daily luxury, fresh out of the shower on damp skin, as a special massage oil. As an intensive moisture treatment massage all over the body, through the ends of hair and layer Shea butter over areas like feet, knees and elbows. Pop on some cotton PJ's and socks. Wake up baby soft!
Can I use it on my face?
As Idan oil is a base of coconut oil. Coconut can be comedogenic on some skin types, which means it can clog pores. So we don't recommend using it as a facial oil, although some of our customers love using it on their face. It is not recommended for those with very oily skin, however some others swear by it!
How do I use it on my hair?
If you have afro / curly type hair you can use it as a leave-in to help with hydration. If you have finer hair, you can use it as a pre-conditioner, so leave it in for up to 15 minutes and wash and conditioning as you would normally. Or, you can run it through the end of your hair if you ends need hydration/ as an overnight treatment and shampoo out in the morning.
Love it's lasting scent
This is my second bottle. Love how my skin looks and feels after applying. My only ask is for a bigger bottle 🙏🏾
Purchases for holiday gift's
Received email for free small shea butter w purchases. Made the purchase of 5 sets but NO free gift. Won't fall for that again.
Good morning!!!!
That's what I feel my body is saying every morning !!! Very impressed with how my skin feels and smells,highly recommended this kit
Delicate and Clean
I have used the oil before and love it, I was excited to try the soap. The soap is a subtle, delicate and clean smell. I love how refreshing and clean the products make me feel. My skin feels silky soft and I often get comments on how soft my skin is.
My essential self care products
I love the morning essentials set, the soap is beautifully soft, earthy and comforting, and a the oil is without doubt my favourite beauty/ skincare product. It is definitely all about how I feel after using it - pampered, a bit luxury and revived. My job in mental health is tough at times and having a lovely product like this helps me a lot, as a nice shower or bath and putting on the oil is an important self care ritual. Equally important is the feel good factor in knowing how the ingredients are sourced, and knowing that it is a small business started by two friends.