Multipurpose body, hair and nail oil
Regular price
Sale price
$22.00 USD
Unit price
per
Sale
Sold out
Free UK delivery over £40.00 | 60 Days returns
Product description
"The most amazing oil I have ever used, and have been using for a couple of years now. Fantastic on hair, on your body, and in the bath. The smell is divine. Just love it." - Dawn Mellor, LIHA Customer
"The best body oil I have found" – Melissa Odabash, Swimwear Designer
"Liha beauty products smell amazing but also do wonders for your skin."- Zerina Akers, Stylist to Beyonce Knowles

Idan is the Yoruba word for magic, which is the only word to describe our sublime moisturising oil. Made with natural, cold-pressed coconut oil into which a Tuberose flower has been immersed, ensuring the wonderful scent of this night-blooming flower is absorbed naturally into the oil by a traditional African process of enfleurage.
As well as smelling divine, the night-blooming tuberose flower found in our Idan oil has a sweet heady fragrance, it's long been believed to have powerful aphrodisiac properties.
A non-greasy nourishing formula with anti-inflammatory and anti-bacterial properties absorbs into skin giving a luxurious glow and indulgent sensory experience.
Skin type: All types of skin
Idan oil is 98.6% naturally derived.
Size: 30ml
How to use
Idan oil will solidify in cooler temperatures. 
Place under warm/hot running water or in your shower until it returns to liquid. 
After bathing or showering apply to damp skin, massaging all over the body to leave a glowing silky finish.
We love to use this for absolutely everything from leave-in hair conditioner to body oil, or if we are feeling really indulgent, slathering it head to toe before bed and rinsing off in the morning for truly silky fragranced skin. Some customers have even been known to decant it and use as a solid perfume. Let us know what new uses you discover.
Ingredients
Cocos Nucifera (Coconut) Oil, Flower Parfum (Fragrance), Polianthes Tuberosa (Tuberose) Flower, *Benzyl Benzoate, *Linalool, *Cinnamal, *Benzyl Alcohol. *Naturally occurring in the fragrance.
Shipping & Returns
Processing Time
Please 1-2 working days to prepare & ship your order.
Transit Time
US Shipping: 5-7 working days
UK Shipping: 2-3 working days
EU Shipping :3-7 working days
Rest of the World: 5-14 working days
*All international customers are responsible for all customs and duty fees that are incurred during transit*
Processing + transit time excluding weekends and public holidays.
Refunds & Exchange
We are happy to accept returns and offer exchanges, credit note or refunds on any product you are not completely satisfied with, simply return the unused/unopened product in its original packaging within 60 days of receipt. Please return the item/s using the returns label that comes with your order.

Unfortunately, we cannot bear the cost of shipping the returned item.
Please email: info@lihabeauty.co.uk if you have any issues or inquiries
Pair with
Regular price
Sale price
$55.00 USD
Unit price
per
Regular price
Sale price
$31.00 USD
Unit price
per
View full details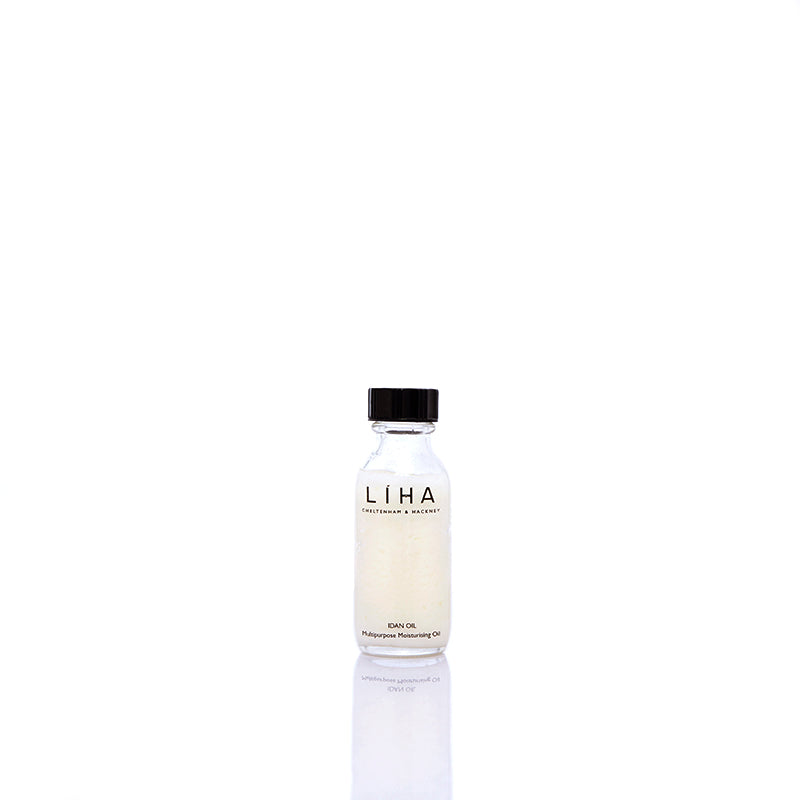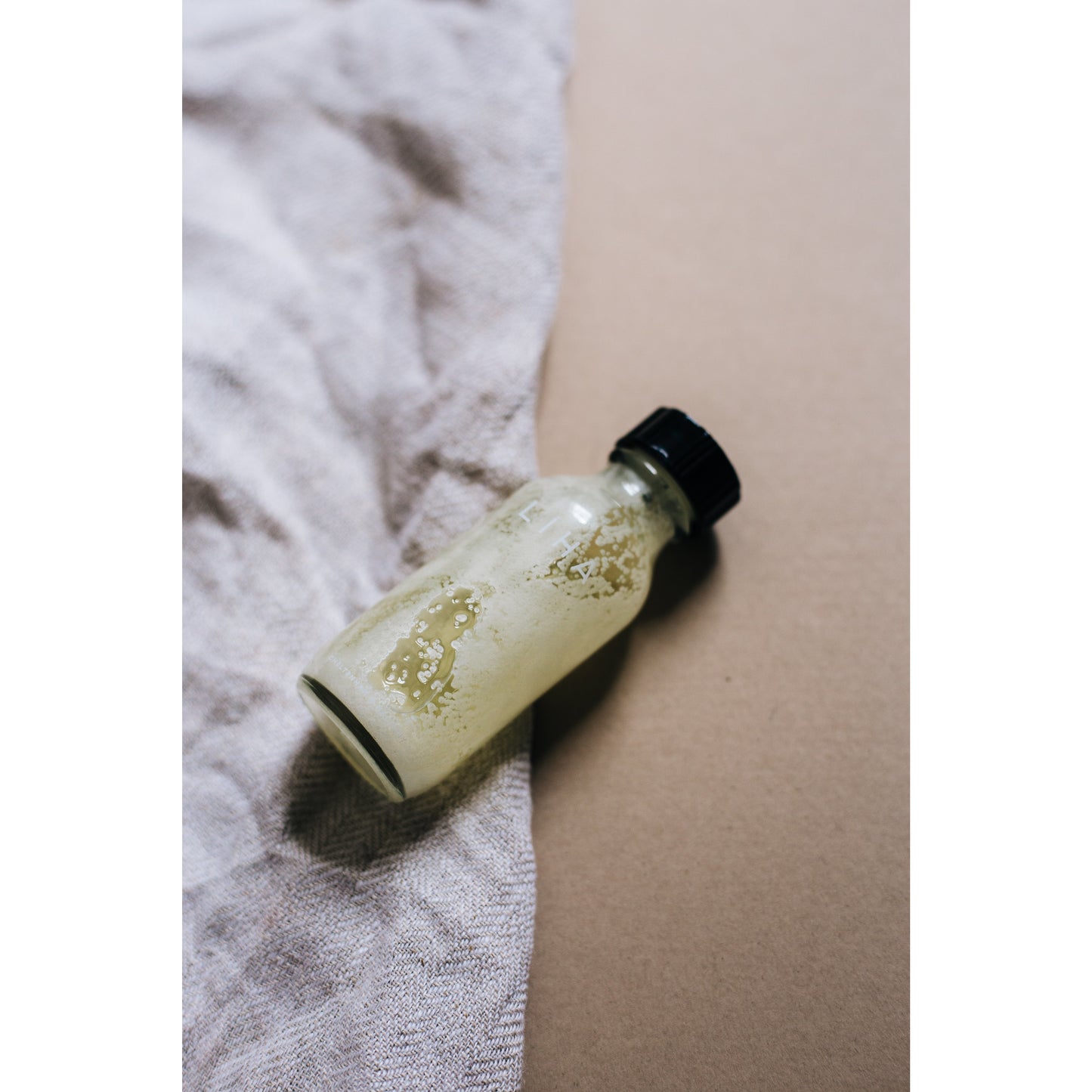 FAQ
Why is my Idan oil solid?
Our Idan oil is made from high grade coconut, so anything natural will change texture depending on the temperature. So in hotter climates (above 28 degrees Celsius) the oil will stay liquid but once the temperature starts to cool it will start to solidify – this does not affect the integrity of the product -it's just what natural products do. It can melt and reform over again and not lose potency.
What is the best way to get it out of the bottle?
Place under warm/hot running water or at the bottom of your shower/bath until some of it to liquid. You only need a small amount of liquid that can be applied everywhere - body, hair, hands, and feet.
How do I add Idan oil to my routine?
Use as a daily luxury, fresh out of the shower on damp skin, as a special massage oil. As an intensive moisture treatment massage all over the body, through the ends of hair and layer Shea butter over areas like feet, knees and elbows. Pop on some cotton PJ's and socks. Wake up baby soft!
Can I use it on my face?
As Idan oil is a base of coconut oil. Coconut can be comedogenic on some skin types, which means it can clog pores. So we don't recommend using it as a facial oil, although some of our customers love using it on their face. It is not recommended for those with very oily skin, however some others swear by it!
How do I use it on my hair?
If you have afro / curly type hair you can use it as a leave-in to help with hydration. If you have finer hair, you can use it as a pre-conditioner, so leave it in for up to 15 minutes and wash and conditioning as you would normally. Or, you can run it through the end of your hair if you ends need hydration/ as an overnight treatment and shampoo out in the morning.
Wonderful product
Rather magical the way it melts & I love the authenticity of the scent. Really captures the esscence of Tuberose, without being cloying.
A wonderful fragrant oil
This oil soaks into my skin quickly, leaving it soft and sweet smelling. It's the best oil I have come across, and I think it will help my dry skin through the winter.
A Beautiful Treat
I first tried this oil at Craft in Focus, I received a lovely hand massage with it! It was so lovely. Afterwards I felt really relaxed and it had that magical quality that some hand crafted products can do. And the smell is divine! I ordered a small bottle for myself later and melted to use the first time. I honestly am not that organised to melt some every time, so I just poke it out of the bottle with the end of my comb, although something is lost in translation there! Perhaps a jar form would be a helpful container for lazy folk!?
Doesn't get much better then this …
Natural ✅
Organic ✅
Moisturising ✅
Smells Devine ✅
Luxury Packaging✅
Recyclable packaging ✅
Independent female owned business ✅
Investing in African communities ✅
LOVE!!! This product
Lovely Oil
Just received and can't believe I ordered such a small amount as I love the oil