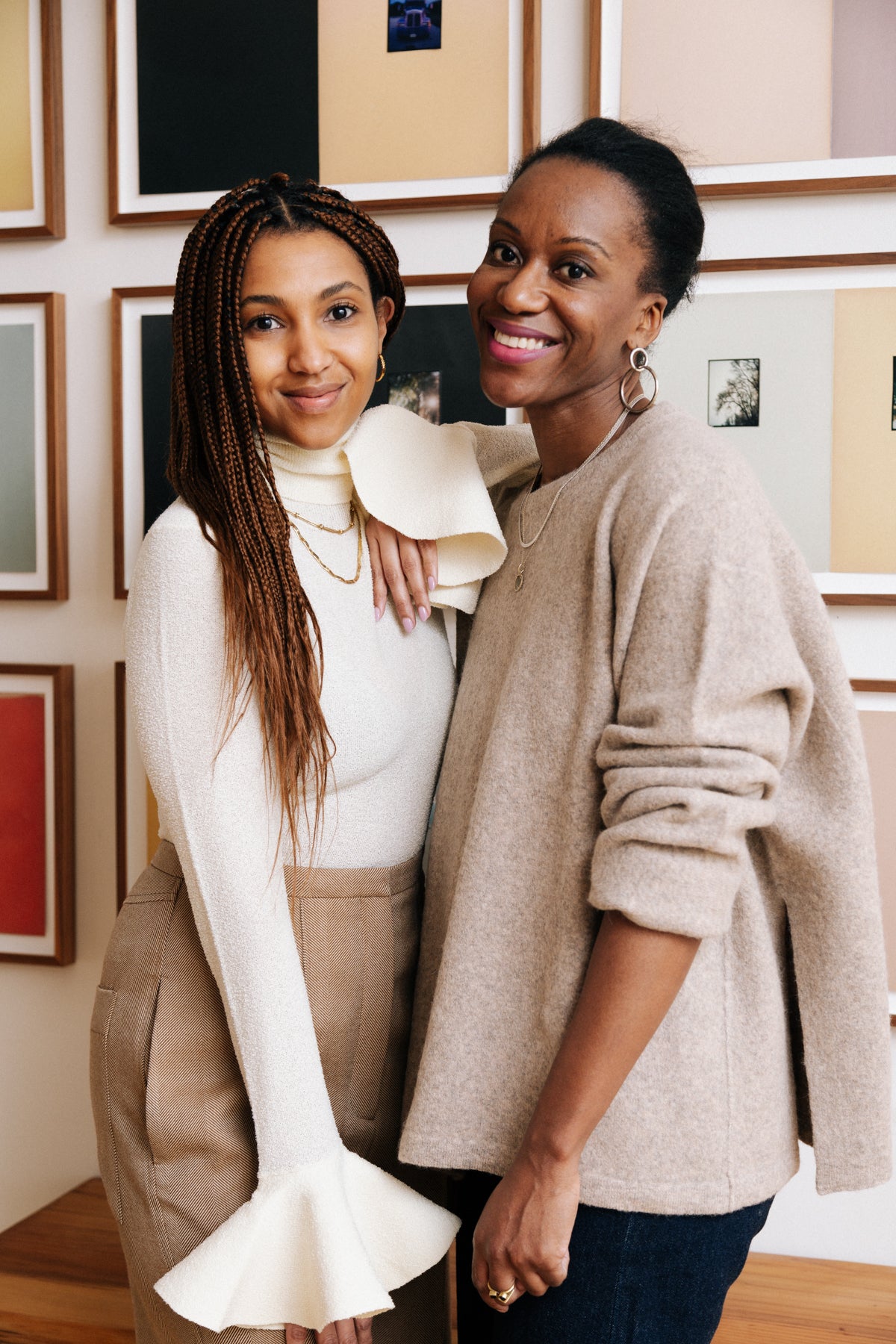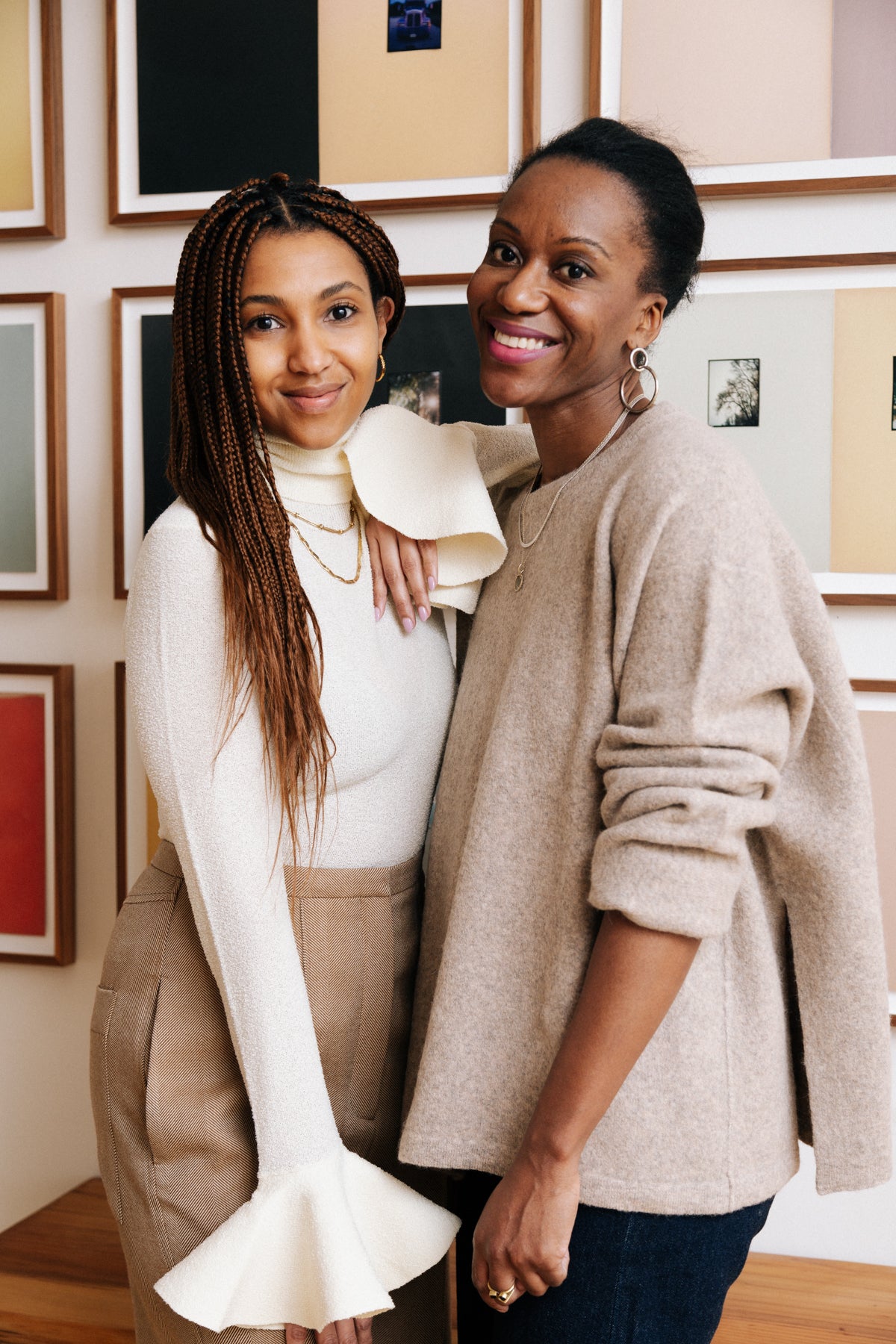 ABI + LIHA
We are LIHA. We create beauty products that are, like us, a mixture of natural African roots and a quintessentially British attitude.
I am a Gloucestershire girl born and bred. Abi is a Londoner through and through. We met at University in 1998 and have been close ever since. Whilst Abi was travelling the world as a professional athlete, competing in two Olympic games, I was setting up an art publishing business and living the quiet (ish) life raising my daughter. We would often meet in London, or sometimes if she happened to be warm weather training and I had a trade show to go to, somewhere a bit sunnier.
In the Yoruba (Nigerian) tradition making beautifying oils, soaps and lotions from the nuts, tree bark and plants that grew in abundance was a skill that was traditionally learned by all young women. My mother is an English aromatherapist, so I naturally started to blend the two disciplines together. Whenever Abi would travel I would ask her to bring back different ingredients- especially that good Nigerian Shea from her father's town!
We tried to do a soft launch to introduce the natural beauty community to our concept, and things have been a whirlwind ever since. We are grateful for the journey and to you for joining us.
To connect with Abi + Liha, you can follow their social media channels: @lihabeauty and @abioyepitan.
WE BELIEVE

Nourishing your asé* will improve your quality of life.

*described in Yoruba as "the life force within all beings"

OUR PURPOSE IS

To redefine what a beauty company looks like.

OUR MISSION IS

To create luxurious, natural beauty products & practices that fill gaps in your daily life.
BRAND VALUES
"Caring for myself is not self-indulgence, it is self-preservation, and that is an act of political warfare". Audre Lorde
BUY LESS, BUY WELL

We believe that minimalism should also be applied to beauty; we will never release unnecessary products, use unnecessary materials or take up unnecessary space.

All our products are water-free and the majority are multipurpose, meaning you can cut down on the amount of beauty products and resources you consume.

SLOW LIVING

We built tribalism and deep connection with our LIHA BEAUTY community through our slow living philosophy rooted in Yoruba culture  and spreads throughout the world to share the powercas of Asé, wellness, slow-living and self care. All our products encourage (or in some es, force!) you to slow down and truly focus on that moment. Breathe deeply while you wait for your Idan oil to melt. Say thank you and feel grateful to your body as you are massaging in your Shea butter. Take your time. 
Responsible sourcing and the future
We seek to create  natural products of the highest quality and efficacy.
Challenging the traditionally destructive trade routes from West Africa is an ongoing goal of ours. As LIHA Beauty grows we intend to empower our Shea co-operatives and communities to grow with us. 
We always use glass, paper or aluminium packaging that can be widely recycled and reused. We are always looking at new innovation in packaging. We created our cleanser spatula from a new-to-market material called Vivomer. Vivomer is microorganisms that are abundant in both marine and soil environments,  It's biodegradable and compostable and doesn't emit greenhouse gases or leaving behind microplastics after the product's end-of-life. In home compost, the cap can break down within 52 weeks and in general waste, it will be gone within three years. We are excited about extending this material to more of our packaging. 
All our products are made by hand in the UK.